We all forget our login credentials from time to time (it's only natural since we need to keep dozens of passwords stored in our minds!) Luckily, we've created a way for our members to quickly log in to their accounts even if they're unable to remember their password.
If you ever forget the password for your Lumosity account, then simply request a login link from our Login Link form here. (Of course, be sure to enter the email address associated with your Lumosity account! Otherwise, you won't receive the login link.)

You're sent to our login page as soon as you click the orange Send Login Email button.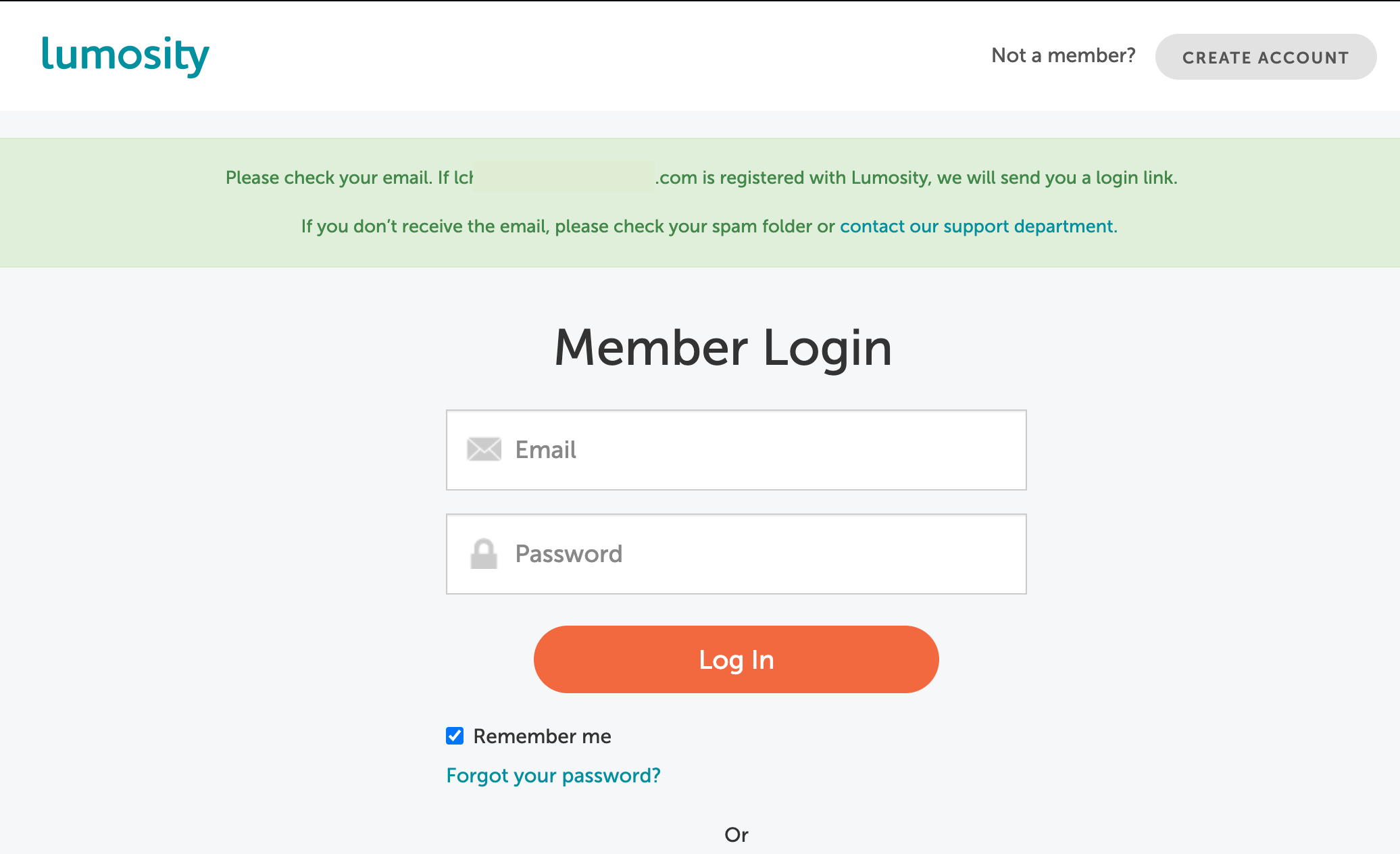 Head on over to your email inbox and look for the email titled "Log in to your Lumosity account". Simply click on the orange Click here to login button in the email (please note, this will only log you in to your account. It will not change your password for you.)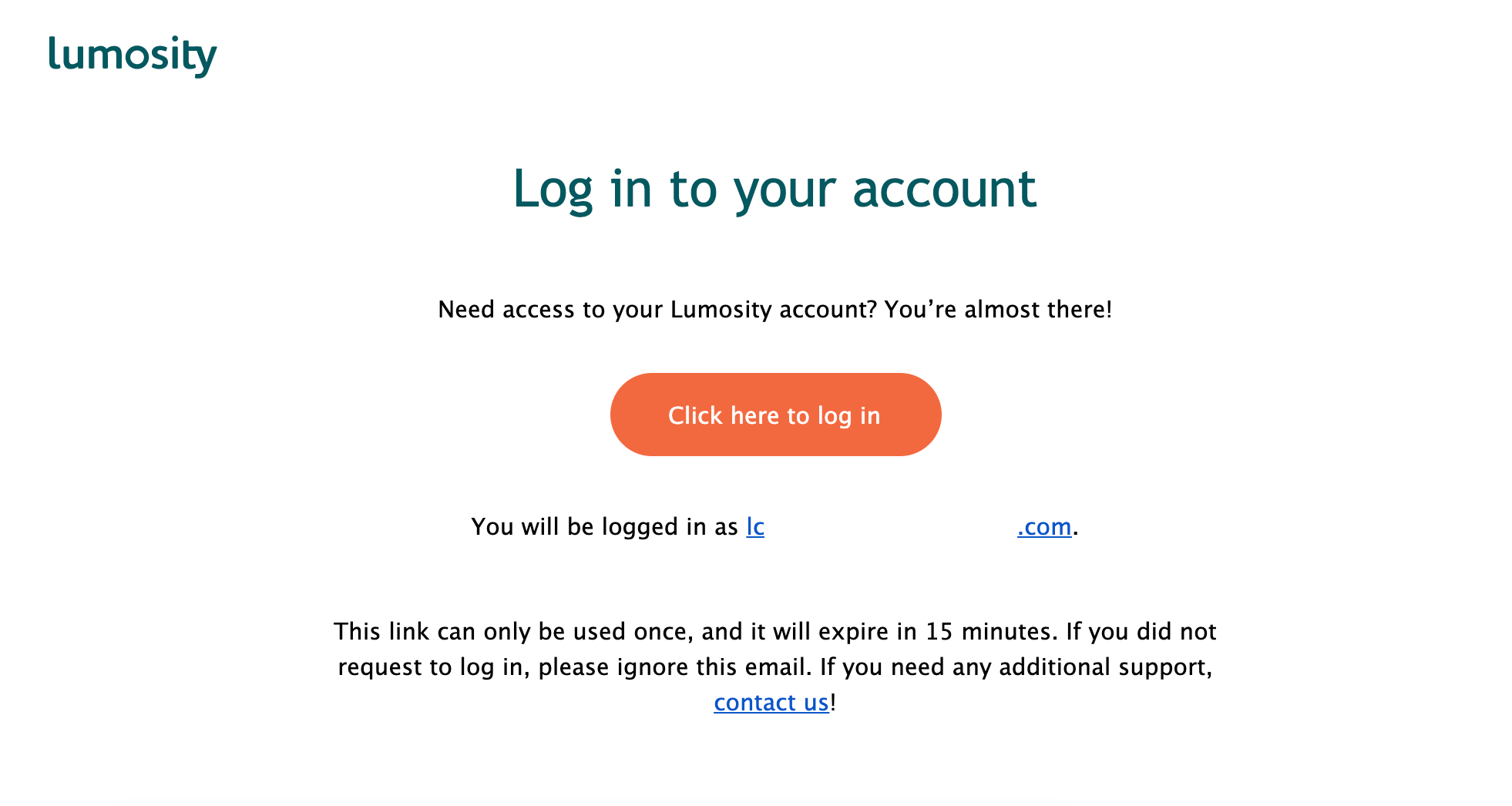 Once logged in to your account, visit your Account Settings and click on Change Password underneath the Login Information section. Alternatively, simply click the link in the green banner on your dashboard after being logged in:

Don't hesitate to reach out to our support team if you reach a roadblock in any of the above steps.