The Fit Test is made up of 3 games that create a benchmark for your skills, so we can create your personalized training program. 
Trouble Loading the Fit Test?
If the Fit Test is not loading in your computer's browser, please visit our loading troubleshooting guide here.
How do I take the Fit Test?
Upon creating an account, your first training session will be the Fit Test. To advance through the Fit Test, click on the orange button at the bottom of the screen to calibrate a cognitive area.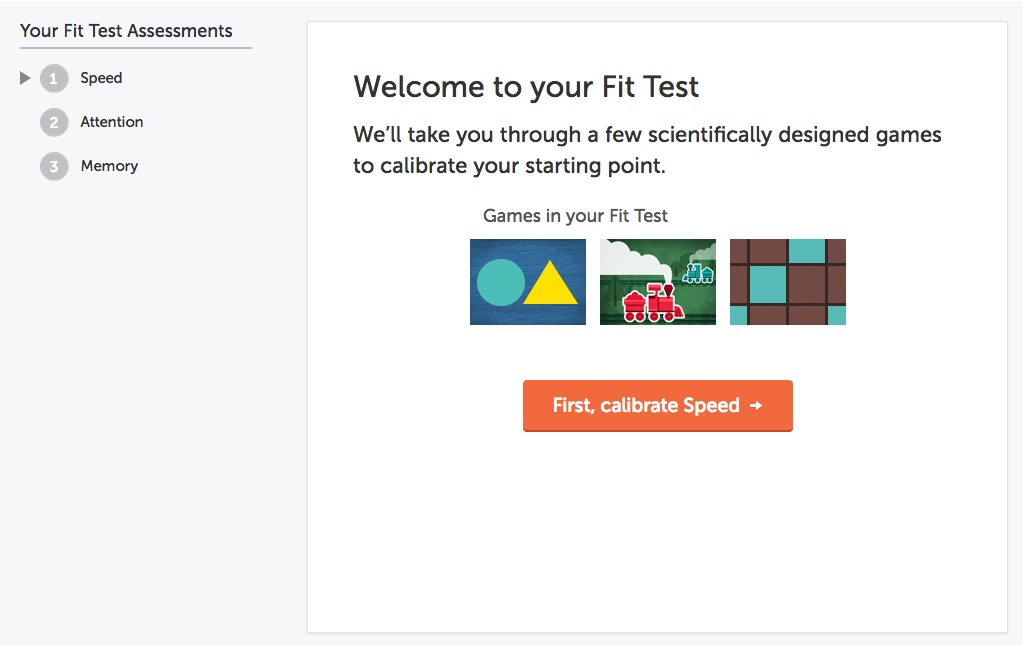 How do I interpret my results?
After completing the 3 games in this session, you will be shown how your results compare to other first time Lumosity users who have taken the Fit Test. Your results will be used to create your personalized training program.